Do you want to expand beauty with the Boticário Group?
To have a career in Boticário Group means:
To develop wherever you are
Our work model allows professional all around Brazil to candidate to our positions. It does not matter where you live, you can be a part of GB.

Personal and professional life in balance
With flexible work hours and career and physical, emocional and psychological well-being developing programs, you find space to live your best.
Possibility of growth
For being a multichannel, multinational and multibrands, you can move internally and improve, more and more, your potential: in Brazil or the other 15 countries.
Create innovative futures of beauty
We estimulate creative and entrepreneurial thinking, the innovation process will be your everyday: from launching a product to solving everyday problems.
Inspire and be inspired
We believe in a human leadership, accessible, horizontal and inspiring, because in this way, we ensure motivated and connected teams, ahead of their time.
Impact society and the world
It does not matter where you work: the GB culture leaves a positive legacy for the next generations, because we care about changing the beauty category.
You are the

essence we are looking for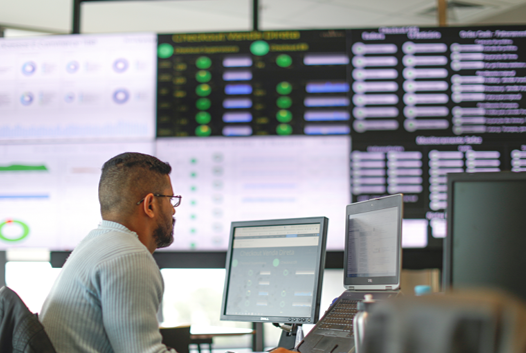 Tech Careers
More than creating innovative digital products, our search is to create the new to solve real problems. Here, digital and real walk hand-in-hand. We have developed a structure where all data are the foundation for decision-making. Moreover, we guarantee a continuous learning culture, with short cicles of delivery, with prototypes and validations.
Trainee Program | Young Talents
Our Trainee Program has a complete operation structure, from industry to retail. Our youngsters receive mentoring with leaders and specialized training. With one year in length, you will develop authorial projects of high impact that will be implemented in our business. We love to teach and learn with our trainees.
Dafne Reis, Trainee GB 2020
Internship Program
With at least 1 year and maximum of 2 years in lenght, working 6 hours a day, you will have the opportunity to exercise authonomy and protagonism on your day-to-day and with hard work in projects in your área. A path of development with actions such as career mentoring, internship Project, skills training, tools and especific ways for us to prepare you for hiring.
Diversity from within
We own two whole areas from Boticário Group dedicated only to the Diversity theme. We understand equality as an obligation and we are very proud of our actions, because for us beauty is fit for everybody. In 2023, we will reach 50% of employees and 25% of leadership occupied by black people. Apart from a group of goals and special programs to strengthen initiatives connected to the LGBTQIA+, PCD, gender equality, generations and much more.
Benefits for your

career and your life
BenFlex: Customized benefits
Your emotions matter: Emotional and psychological support
Family is a collective responsibility: Parental Leave for all
Follow-up and Evolution: People Cicle